The BWA team will be with you from day 1, so that you can enjoy your stay without worries.
Once you get to Bordeaux, we'll be waiting for you at the airport or at the train station to welcome you.
This is a list of some of the tours we have to offer you. However, the program can change depending on your preferences.
Notice that for every tour, we'll be picking you up from the hotel and bringing you back.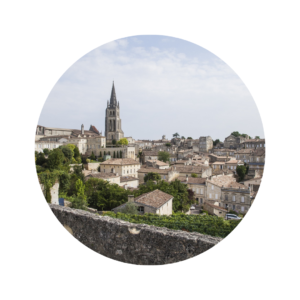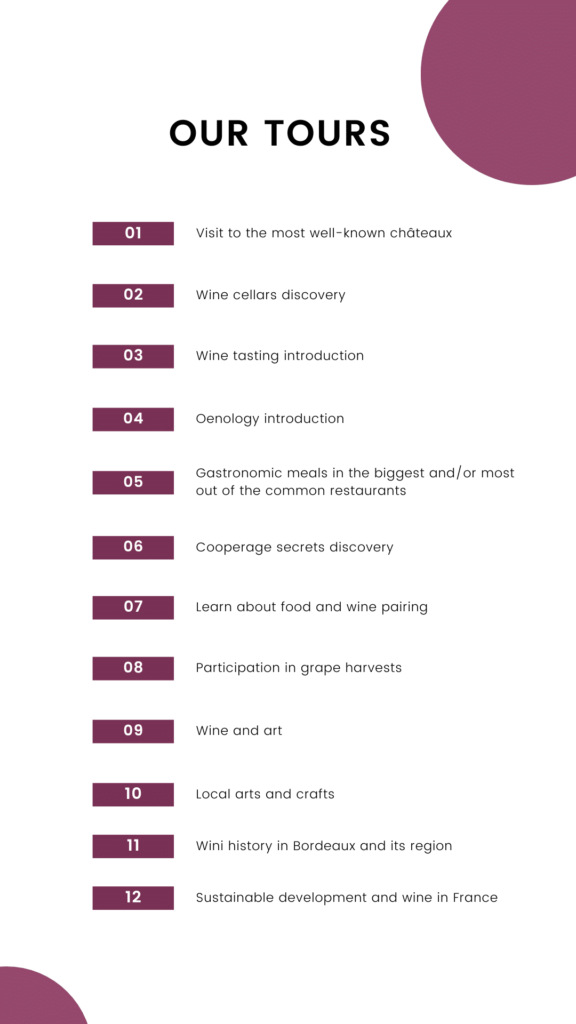 Visit Saint-Emilion town and its monolithic church (the biggest one of its kind in Europe). You'll also get to visit the medieval buildings, such as l'Ermitage d'Emilion, the Trinity Chapel and its magnificent paintings (the catacombs) and of course the famous Fertility siege.
There are over 800 châteaux that you can visit in this town. These are "Châteaux d'appellation" or Designation of origin châteaux and the name is either "Saint Emilion" or "Saint Emilion Grand Cru".
You're coming with your children? No problem, we also have plenty of activities to propose to them so that they can enjoy their holidays in Bordeaux.
By the end of your stay ( because all good things have to come to and end) we'll come with you to airport or the train station to a "See you soon".
tours bordeaux
tours bordeaux
For all inquiries please visit our contact page.